We love, Love, LOVE our supporters!
We are incredibly blessed & honored to serve you throughout the pandemic.
Now, as we start to heal from the lingering mental & physical side-effects, we continue to deliver unreasonable levels of genuine Love & Gratitude through high-quality yoga & meditation.  Unreasonable?!  Yes, we strive to go above & beyond with every opportunity we get to serve.  Thank you!  Thank YOU!  THANK YOU!
Our Philosophy
It's yoga practice, not yoga perfect.
Be true to who you are!  It's one thing to move through the  postures, the Asana, but a mindful yoga practice is more than that. It's about letting go of the ego, mental chatter, the monkey mind, and drop in to the present moment.  The systematic and therapeutic  sequencing of the postures is designed to help you reach a state of mind that is peaceful and relaxing. This is as much a mental practice as it is physical, it is not a workout but a work in.
How we are on our mat is a reflection of how we are in our lives.
We are here to guide you through your practice, listen to your body, you are your best teacher we are just giving the cues.  Learn to accept the things we cannot change, taking the courage to explore new depths, and demonstrating the wisdom to realize that we are all different, but yet all so deeply interconnected. Enjoy the beauty of the present moment.
The key is not what you're doing, but rather, how you're being and why you decided to practice.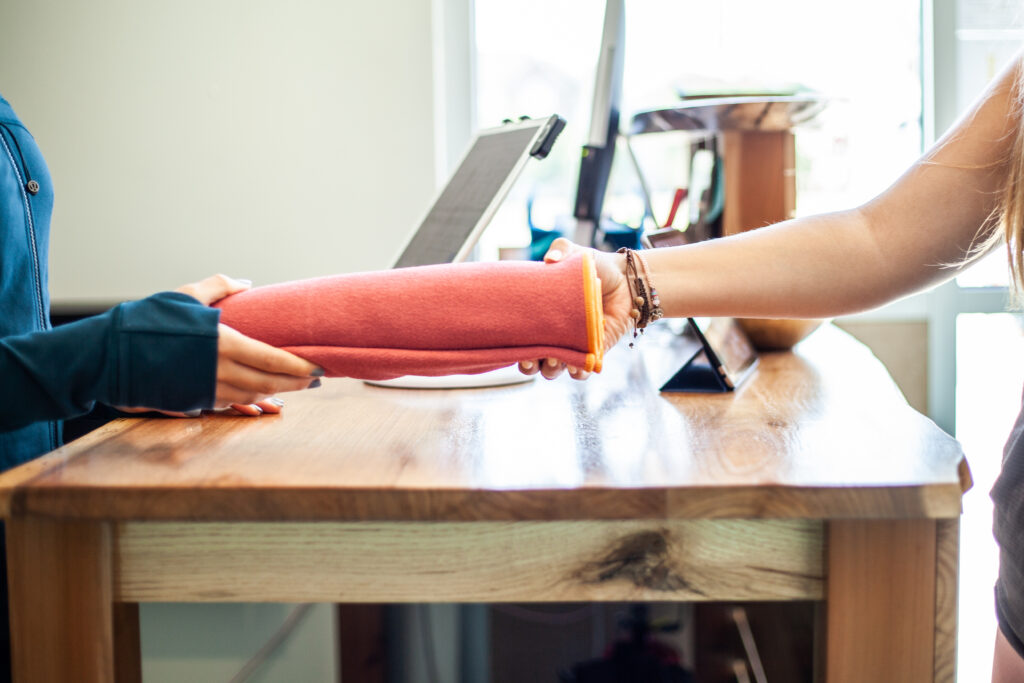 Our Story
Sol Hot Yoga is Family owned and operated. We love Hot yoga, and invite you to join the family atmosphere.  The yoga practice has really enhanced our lives and our relationship with our family and the world around us. Yoga helps us to feel a deeper connection with each other and an appreciation of the present moment. We want to share the gift of yoga with you, and cultivate a new community of happiness and health. Most of all, we hope to bring you a renewed peace of mind and an improved Quality of Being.
Matt & Sky have worked together to take their yoga practice to a new level as yoga studio owners.  Their practice has evolved together to create Sol Hot Yoga Studio in Carmel, Indiana (close to Matt's hometown).  Sky's in-depth knowledge of teaching yoga classes & coaching yoga teachers, pairs well with Matt's experience of small unit leadership to provide values-based service through a unique yoga practice of Self-Giving service and Empathy.  Now our story begins with all of you. We would love to have you drop in for a class, a private workshop, or just stop by to say hello and join our Sol family.
See you soon!
Sky Andrews
Founder & Over 5000 hours Teaching Yoga
Sky has had the unique opportunity to travel the world, exploring and learning different cultures. She first began practicing yoga in 2002, while she was living on the island of Guam. At the time, she was working in a hectic Hotel/Restaurant management business, and was immediately drawn to the mental, physical, and spiritual practice. The practice of quieting the chatters of the mind. Soon afterward, she met her beloved, got married, and moved back to the main land.
After arriving in Virginia Beach, her husband was deployed to Iraq for a year-and-a-half. With all her friends and family on the other side of the world, and not much luck finding a job, she felt a little lost. Realizing that she needed some time to reach balance in her new life, she searched to find a Yoga studio. Hot Yoga has been a part of Sky's daily practice since 2005, and was certified as a yoga teacher in 2010. Since then, Sky has lead nearly 6000 hours of yoga classes and yoga teacher training, bringing the light of yoga to thousands of people from all walks of life.  She is grateful for the opportunity to be a part of your practice, and hopes to share the awesome gift of yoga – the ability to discover one's true self through the practice of yoga.
To teach Yoga is a gift! It is a gift that we give and receive, equally. All of us have lived most of our lives unconsciously; unaware of the pain and suffering that we have created for ourselves and others. Yoga is the promise of a different way; to shine the light of our awareness on every aspect of our lives, and apply the transformative power of intention to begin to live the lives that we were born to live.
Matt Andrews
Veteran, Teacher & Native Hoosier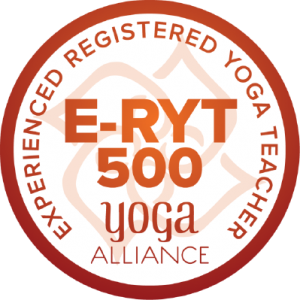 Matt Andrews is a member of the International Associated of Yoga Therapists (IAYT), qualified to offer Yoga Therapy & an Experienced-Registered Yoga Teacher (E-RYT) with over 2000 hours teaching yoga & meditation.
Matt came to his yoga mat through a unique path.  While on active duty in the U.S. military, Matt served in special operations as a bomb disposal officer; assigned to the most elite units in the world.  Throughout his life, Matt studied martial arts - growing up as a wrestler, and an All-American boxer during his time at the Naval Academy.  Through the poetry of the Samurai & and study of the Zen masters, Matt developed a deep personal appreciation for the art of doing one thing with mindfulness. This practice deepened his faith in God and helped him prepare for & recover from multiple combat tours.
After one very long and arduous deployment, Matt's wife (Sky) introduced him to a yoga class.  Matt arrived home from the deployment at 3am in the morning, and at 10am, Sky had him in a Level 2 Hot Vinyasa class.  (She knew the class had to be physically challenging! And, she was right!!)  Everything "just clicked."  His experiences merged with his strong spiritual foundation, and he found harmony on his yoga mat.  Yoga is an integral part of his lifelong pursuit to integrate body, mind & soul.
Matt completed his 500-hour Yoga Teacher Training with Integral Yoga, founded by Swami Satchidananda the "Woodstock Guru."  His practice includes the study of Hatha Yoga, the art & neuro-science of Yoga Therapy, Restorative Yoga, and advanced Meditation & Mindfulness techniques.
NEW TEACHERS COMING SOON!
Excited to announce: NEW teachers will be added to our line-up, following graduation from our next Yoga Teacher Training (YTT).
Interested in becoming a Yoga Teacher?  Are you read to immerse yourself in the practice, philosophy, and lifestyle of this tradition that has evolved for thousands of years?
It might be the most rewarding journey of your entire life.
Fill out the no-obligation online form, just to let us know you're interested.
This could be you!
Do you have a passion for yoga?
Ready to learn about this ancient practice of health & wellness?
Sign up for Sol Hot Yoga Teacher Training!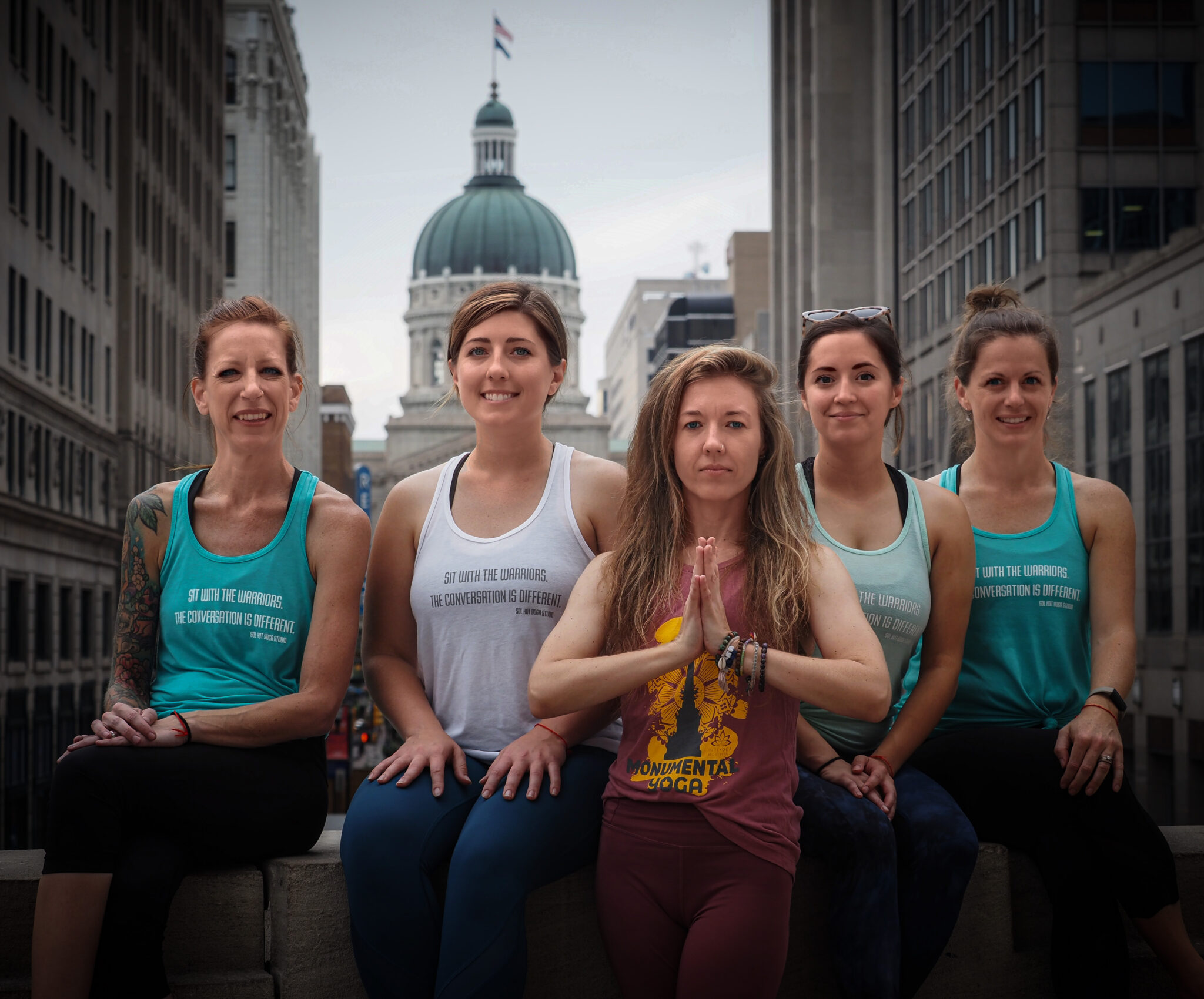 Together, our Sol Sangha (community) extends our yoga practice on the mat to build a strong community of yogis, in a shared commitment to offer the benefits of a "yogi life" both on & off the mat.  The Sol Hot Yoga Studio practice is about mindfulness, optimism, energy, and self-study.  This combination has been instrumental throughout our lives, and a daily practice of yoga & meditation keep us on point for you.
Drop in for a class & check it out for yourself.  You'll feel the difference from the moment you walk in the door to the moment the cold hand towel rests on your forehead at the end of your class!