Interested in learning more about yoga practice, consider a private 1-on-1 session with one of our certified yogis.
---
What's a workshop?
This is an opportunity to ask questions, and walk through each posture in the sequence.  We offer private 1-on-1 workshops for $75 that range from 60-90 minutes, depending on your questions & skill level.  We also offer Group Workshops, which are advertised on our pricing page - when available - on our schedule.  Click here to see if we have a group workshop on our schedule.
Don't see a workshop on our schedule?  No sweat.  Reach out & we can set it up on your timeline.
We can guide or coach you toward your goals to improve your mindful journey through better nutrition, enhanced mindfulness, or meditation practice.  Got questions about your home practice, want to explore the postures, or just have questions about yoga philosophy, ethics, & lifestyle?  Sign up for a workshop!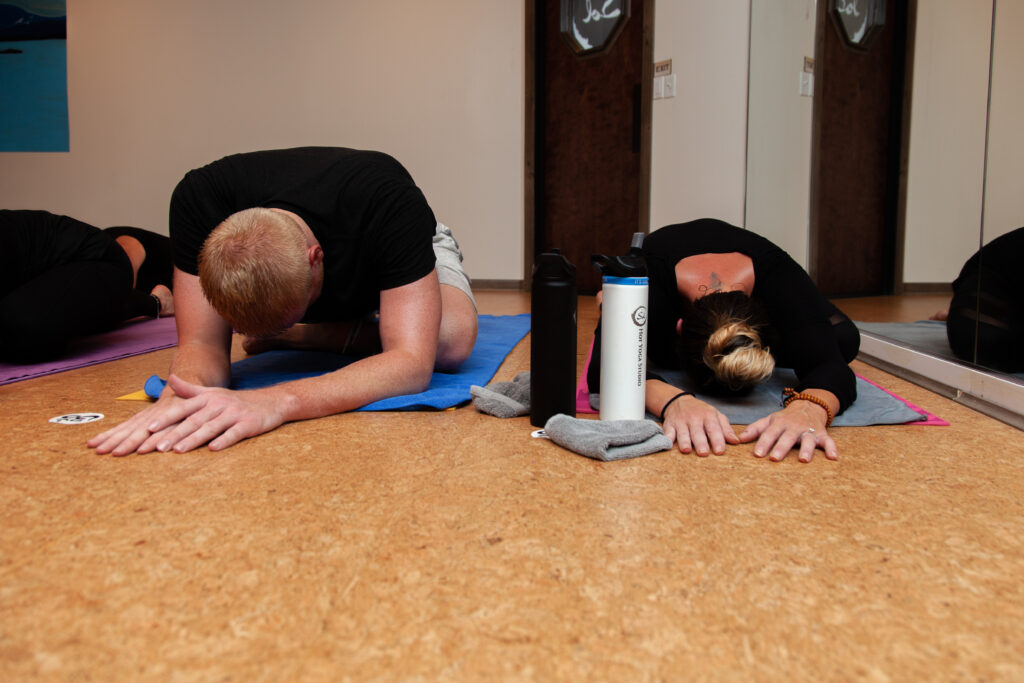 What's a Private Workshop?
A private workshop is designed for any/all skill levels, and provides that 1-on-1 personal attention to help you optimize your practice.  Yes, you can also bring a friend if you prefer.  No one will be invited without your permission.  This is also a great opportunity to introduce your kids to yoga.  If you'd like to arrange a private workshop for you & your family, let us know!
What's a group workshop?
We offer workshops for private groups for 6 or more. This could be ideal if you're interested in taking a class outside of our normal schedule.
Want to get your office ready for their strategy session?
Want to plan something unique to reconnect with your friends & family?
In town to compete in a big sporting event, and want to be at the top of your game?
Talk to Matt & Sky about our workshops.  We are happy to host your family, teammates, friends, or co-workers. We can open Sol Hot Yoga Studio just for you!